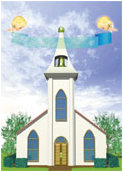 Ephesians 2:19 - "Now therefore ye are no more strangers and foreigners, but fellow citizens with the saints, and of the household of God."
We all look upon one another as brothers and sisters, regardless of the land we call home.
We must be friends.
We must love and honor and respect and assist one another.
Wherever Saints go, they are made welcome, because we are believers in the divinity of the Lord Jesus Christ and are engaged together in his great cause.
Please take a moment to sign our guestbook.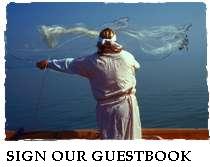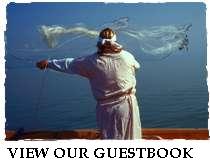 12.20.09 Sunday School reference: "The Kingdom Way" by Seventy Ron Smith
History of the Church in Tennessee
Elder B. H. Ballowe wrote September 2, 1868 from Johnsonville, Tennessee, as follows:-
"All things are in a prosperous condition here for preaching the gospel. The people seem to be thoroughly satisfied, and convinced that if the gospel is preached by any denomination of people, it is the Latter Day Saints. They have even gone so far as to offer to make us up a salary in the county seat of Benton County, to come and preach for them on the Sabbath, which we refused, not being able, and sent them word back that it was not the desire of their money that brought us here, but to preach the pure gospel of Christ which was for their eternal exaltation in the kingdom of God. We have also been solicited by a number of people both in west and middle Tennessee, where I have preached, to come and make their houses my home as long as I would stay and preach for them. Elders will find no difficulty in preaching the gospel." - The Saints' Herald, vol. 14, p. 108.
---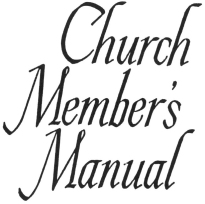 Hundreds of important gospel subjects listed,
each with scriptural references
from the Three Standard Books,
which illustrate the Church's beliefs on the subjects.
ARTICLE: Interpretation of Prophecy: The Restoration and Furturist Views Compared Written by Bob Moore
ARTICLE: Priesthood: Past and Present Written by Bob Moore
ARTICLE: The Book of Commandments vs. The Doctrine and Covenants Written by Patrick McKay Sr.
ARTICLE: What the Inspired Version Is Written by Bob Moore
ARTICLE: Why Baptize Written by Bob Bobbitt
ARTICLE: Baptism (Times and Seasons - September 1, 1842) Written by Joseph Smith Jr.
ARTICLE: First Vision: Another Perspective Written by Bob Bobbitt
---
This is a billboard on I-35 near Dallas.
Watch it change every few seconds.

---

"If any of you lack wisdom, let him ask of God, that giveth to all men liberally, and upbraideth not; and it shall be given him." (James 1:5)
---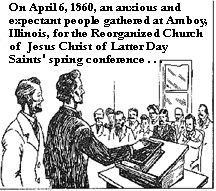 ---
10:00 AM SUNDAY SCHOOL
11:00 AM WORSHIP SERVICE

CONTACTS:


tennesseerlds@yahoo.com
DIRECTIONS to LEXINGTON branch:
From I-40, exit 108.
Go SOUTH on TN-22 for 12 miles until you enter the city of Lexington.
Turn RIGHT onto Cook Street (TN-22 ALT)
Travel apporximately one mile.
Just past Poorhouse Road, the church will be on the left hand side.
---

Romans 10:11,13 "or the Scripture saith, Whosoever believeth on him shall not be ashamed...for whosoever shall call upon the name of the Lord shall be saved."

1 Samuel 17:49 "And David put his hand in his bag, and took thence a stone, and smothe the Philistine in his forehead, that the stone stuck into his forehead, and he fell upon his face to the earth."
CHURCH LINKS
African Ministries of the Gospel
Latin American Ministries of the Gospel
European Ministries of the Gospel
Navajo Ministries of the Gospel
Phillipine Ministries of the Gospel
SE Asia and Australia Ministries of the Gospel CENTER PLACE MINISTRIES
CONFERENCE OF RESTORATION ELDERS: Bringing solidarity to the church in this time of fragmentation
TIDINGS OF ZION: Bi-monthly publication of the Restoration Elders
RESTORATION.ORG: The Center Place of the World Wide Web (John Hajicek homepage with many links)
Seventy Randy Vick's blog (Missionary Adventures)
We are RLDS (Jon Tandy)
Who Was Who in RLDS History
Scripture Storyteller (Lois Anderson)
Articles of Faith
The Restoration of Christ's Gospel

PALMYRA, New York

KIRTLAND, Ohio

NAUVOO, Illinois (under contruction)

LAMONI, Iowa

INDEPENDENCE, Missouri (under construction)
---
BIBLICAL PHOTOS OF ISRAEL

Email: tennesseerlds@yahoo.com